Do you sell online or have an online selling business? If so, you should be using inkFrog—or you're missing out. Why?
Here are ten key ways that inkFrog makes your life as a seller not just easier, but far more profitable and efficient as well.
You Sell on eBay. inkFrog makes just about everything having to do with eBay sales simpler and more convenient. If you're an eBay seller and you find yourself grumbling about—or procrastinating about—the little day-by-day tasks that you encounter on eBay, inkFrog is what you've been looking for.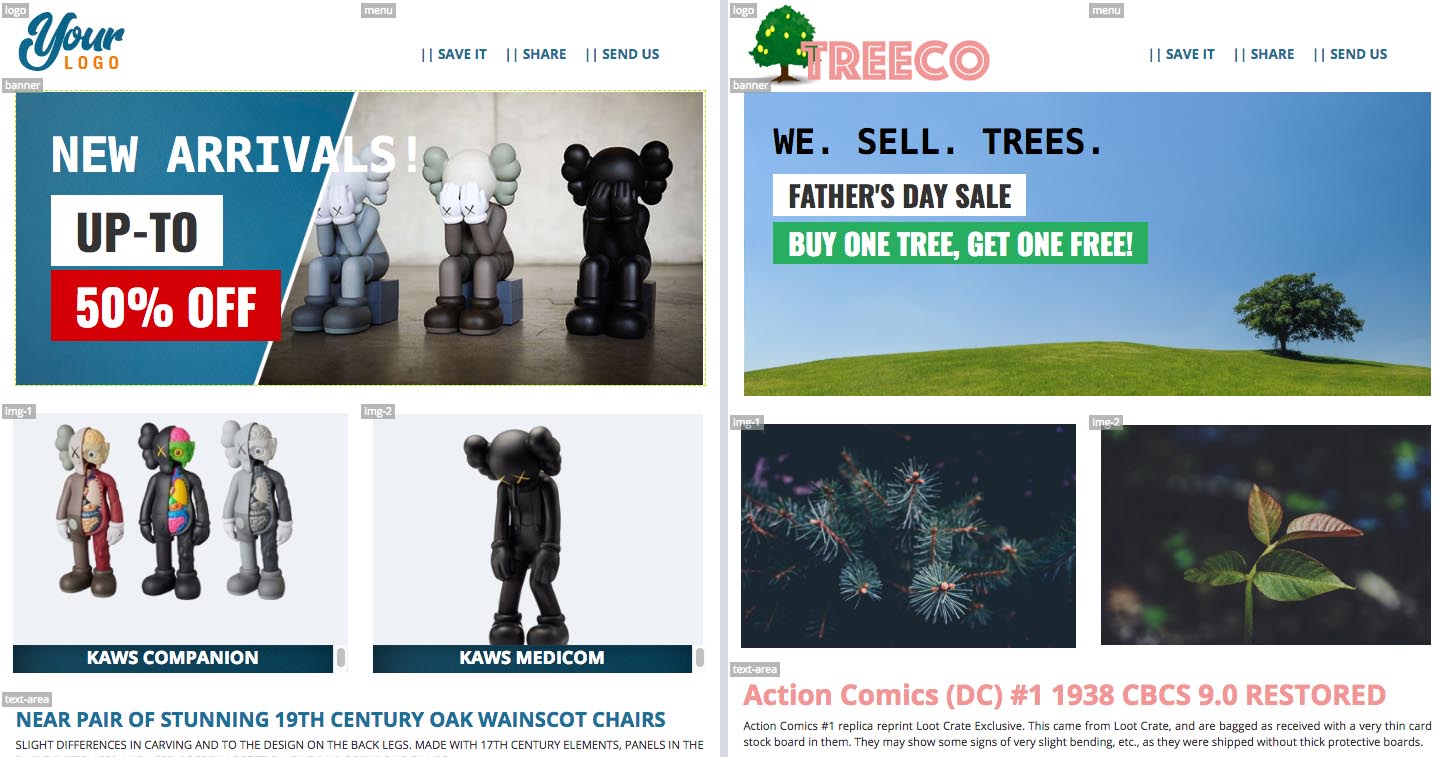 inkFrog's designer eBay templates and point-click editor make beautiful listings easy.
Your eBay listings don't wow you when you look at them. With hundreds of designer listing templates that are easy to customize and are mobile-ready, inkFrog makes it easy to enhance your listings. Your listings, after all, should be working for you—impressing shoppers, convincing them to buy your product, and referring them to other products that you sell. That's what inkFrog templates are for.

You spend too much time managing your listings. eBay sellers regularly find themselves needing to update dozens or even hundreds of listings at a time. This can take time—so much time that these updates sometimes don't happen because you have better things to do. inkFrog enables you to manage thousands of listings quickly, and to make changes to listing content or policies in bulk.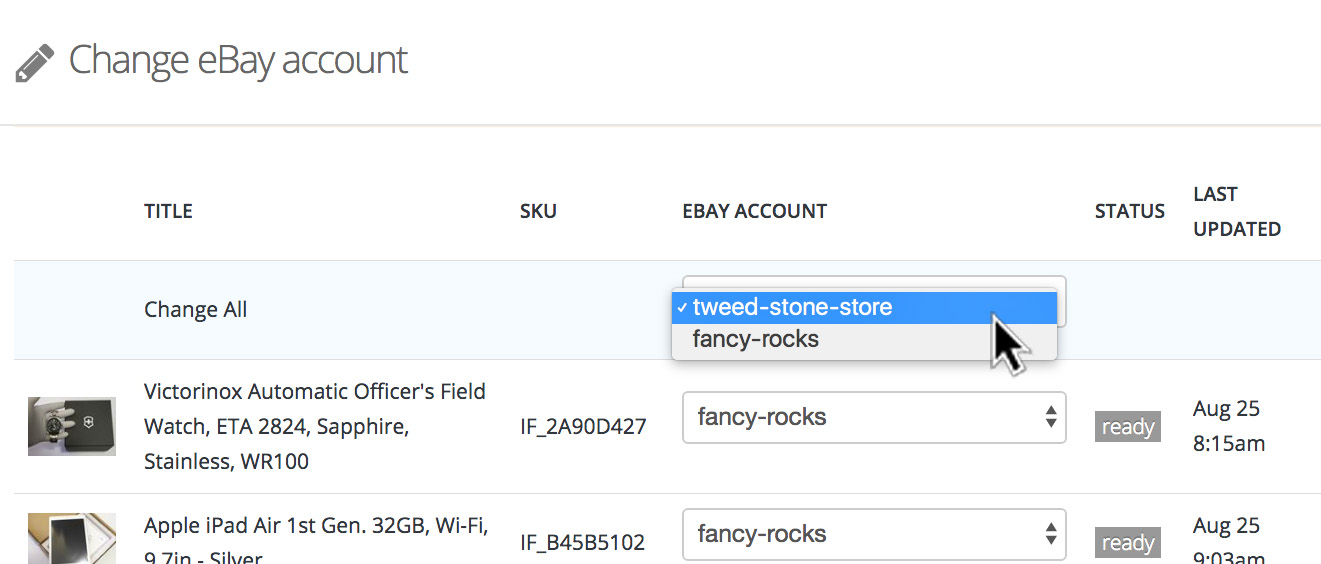 Use several eBay accounts to sell? Manage them together and move listings between them quickly.
You use multiple eBay accounts to sell. Using the eBay website, this means keeping multiple browser windows open, or logging out and logging back in repeatedly during the day as you run your business. With inkFrog, you can handle messaging, listing, and orders for each eBay account from the same inkFrog login, and you can move listings between eBay accounts with ease.

You have employees helping you with eBay. If you sell via the eBay website, any employees that help you create listings or fulfill orders need full access to your eBay account. This is risky, and can lead to complexities and misunderstandings. With inkFrog, you can give each of your employees their own inkFrog login, where they have access only to certain parts of your business.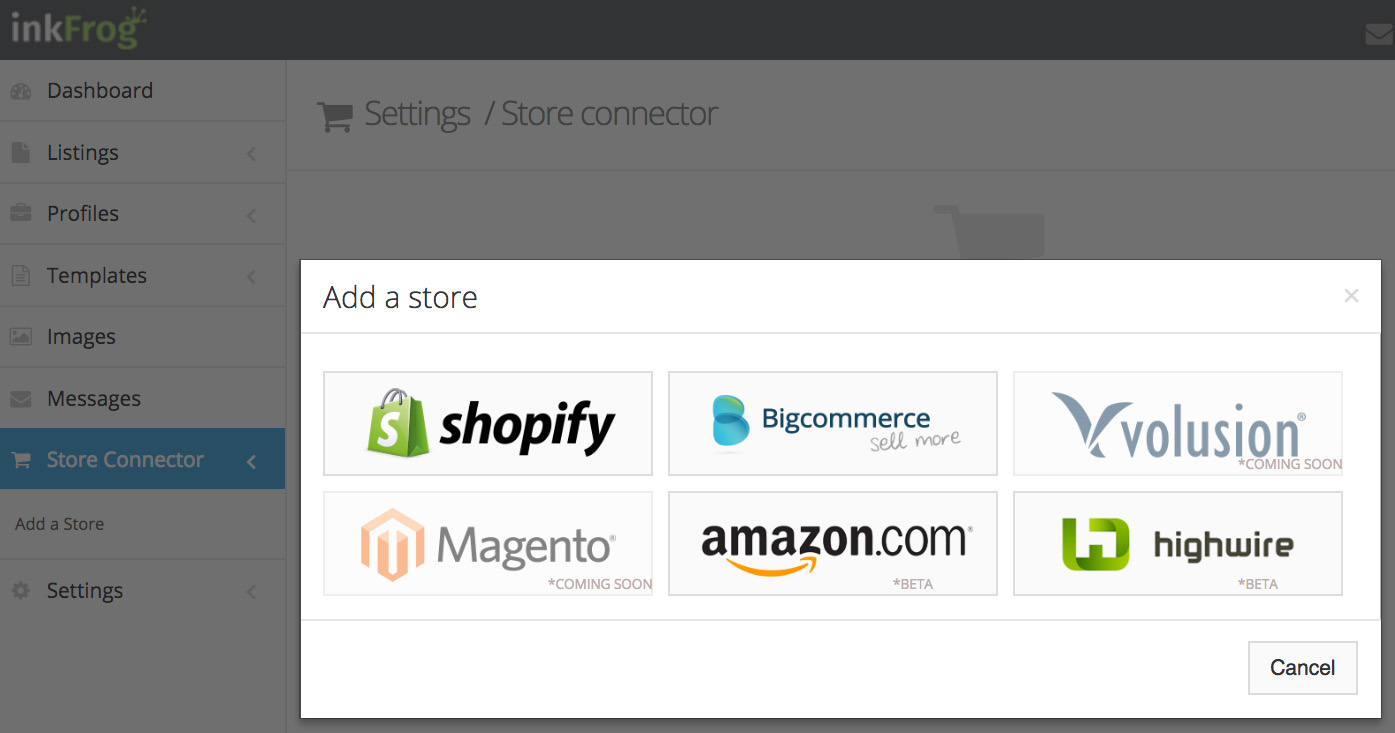 Link your other sales channels to inkFrog and synchronize listings and inventory.
You also sell on Amazon, Shopify, or Bigcommerce. inkFrog enables you to synchronize your listings and inventory levels between each of these major e-commerce platforms, so that you can achieve more coverage and reach without multiplying your work. If you sell multi-platform, you need inkFrog.

You have trouble keeping up with feedback tasks. With inkFrog, you can configure and then automate your feedback—so that you can leave an assortment of the right feedback and appropriate times, without having to do the actual busywork. No more getting behind on feedback and missing out on positive feedback in kind.

inkFrog analytics tell you who's selling well, what they sell, at what prices, in and what quantities.
You need a better way to manage customer service. Keeping track of what's been paid for, what's been shipped, and what customer communication is happening can be confusing using eBay's seller tools. With inkFrog, on the other hand, all of this information is easily accessible, and the unified history for each sale and its customer interactions means that you won't get lost trying to figure out what's going on each time you hear from a customer.

You're buried under creative assets. eBay doesn't provide you with any easy way to keep track of bunches of listing images, content, and profiles. This is fine if you're selling 50 things, but it's a disaster if you're selling 5,000. inkFrog provides search, folder, and profile tools to track and re-use what you create for your listings, without losing track of them.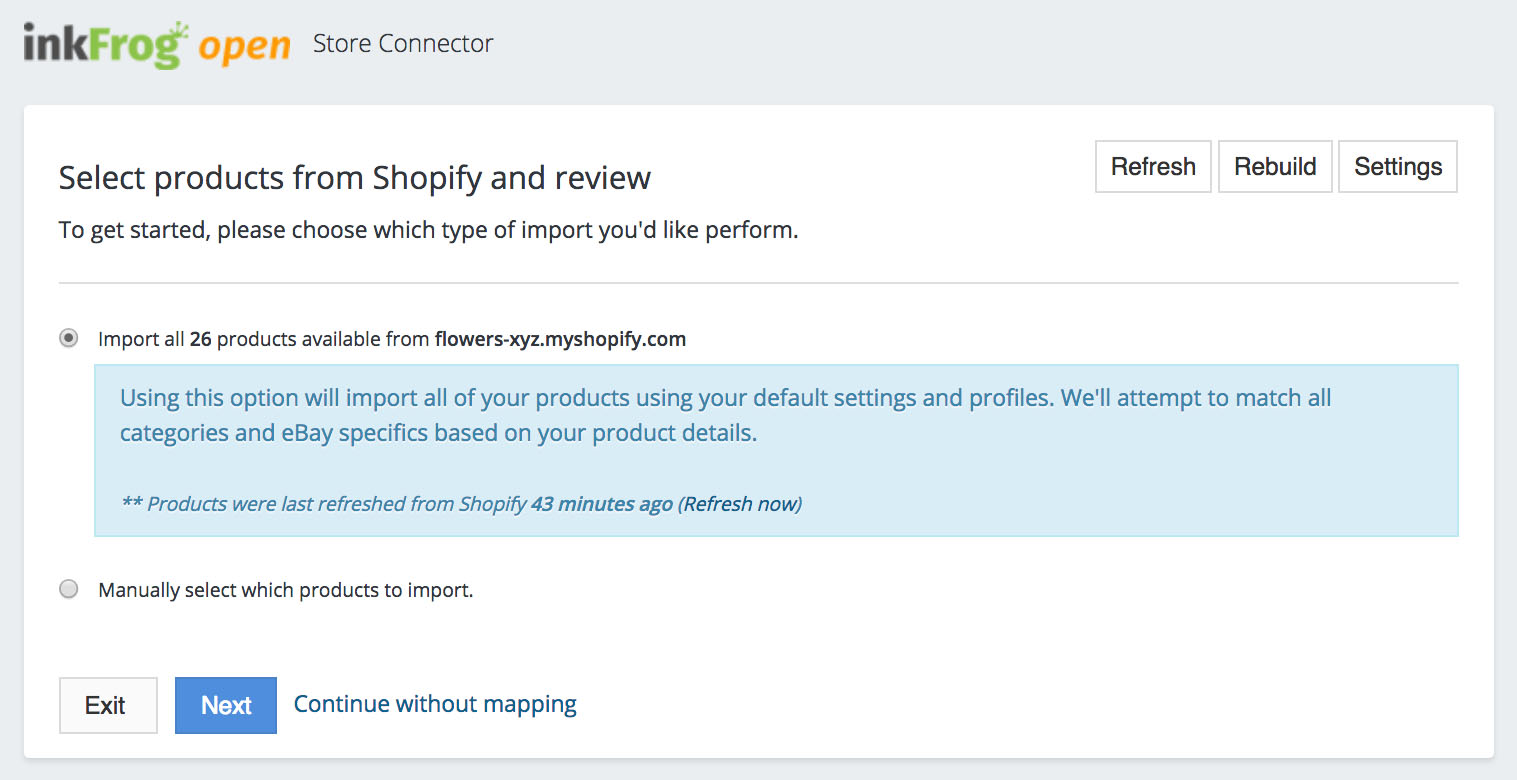 Have an existing store but want to move into eBay quickly? inkFrog's your best bet.
You'd like to sell on eBay. If you're already on Amazon, Shopify, or BigCommerce and want to expand to include eBay sales, there's no better tool to help you to get there. Link your existing store and then quickly get your entire inventory up for sale as eBay listings, without having to start from scratch.
If any of these are news to you or you find yourself thinking that you need a tool just like this one, don't wait—give inkFrog a try today.
Want tips + tricks?
Join the Newsletter