Operate an online store using BigCommerce? Many of our subscribers do. Why do sellers pay two different e-commerce platforms as they run their online business? Let's count the ways.
Here are five things inkFrog can help you to do to grow your BigCommerce business.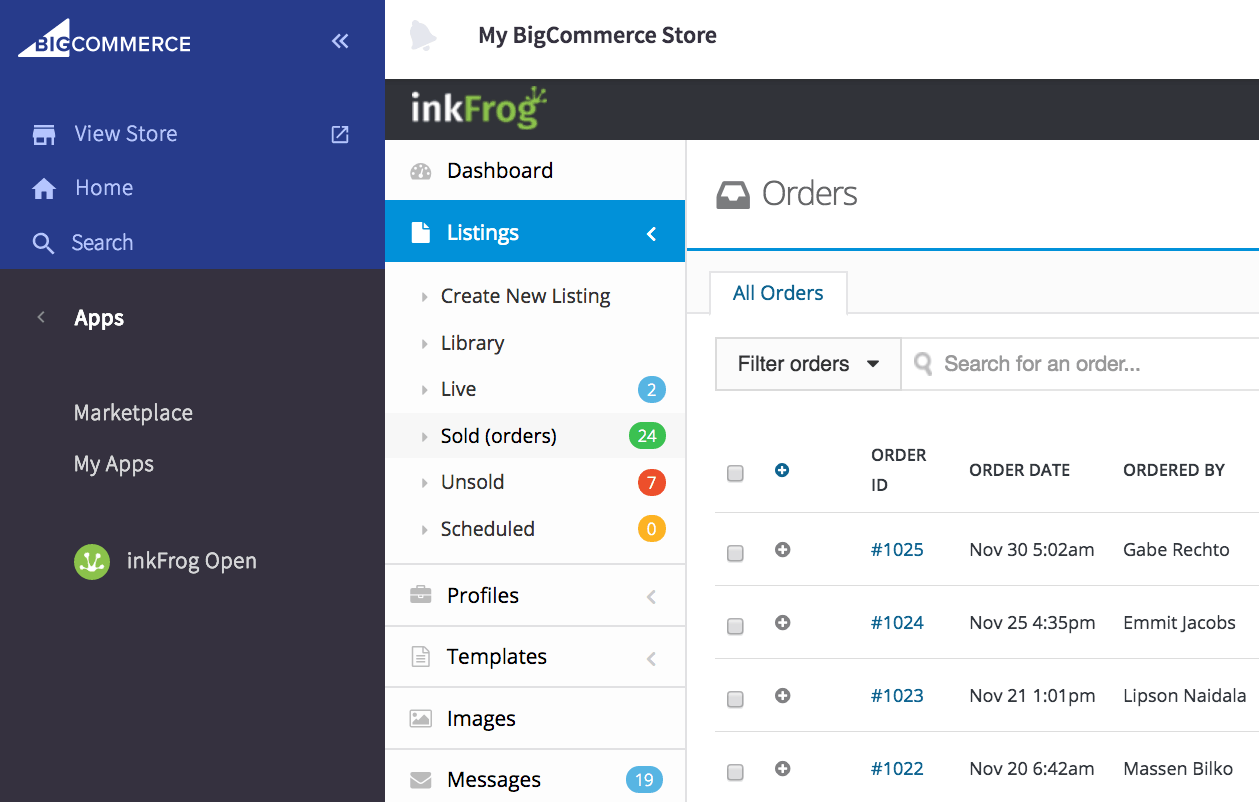 Manage your eBay sales from inside BigCommerce using the inkFrog Open app.
1. Get your products up for sale on eBay.
eBay is one of the world's largest online marketplaces and boasts hundreds of millions of active shoppers—a good many of which are eBay-first or eBay-only shoppers.
It's true that eBay is its own universe, with tools, workflows, and policies that don't always translate easily to other e-commerce venues, but with inkFrog, the path to eBay sales is a lot shorter. Get an inkFrog subscription and install the inkFrog Open app for BigCommerce to begin listing your eBay products to BigCommerce in minutes.
2. Match your BigCommerce store style on eBay.
Thanks to inkFrog's hundreds of point-click-edit designer templates, you can quickly match your BigCommerce store style in your eBay listings—even as you tweak your store with holiday and promotional decor.
This capability enables you to remove a huge amount of the legwork from maintaining an eBay selling presence, turning what might be hundreds or thousands of listing-by-listing clicks and saves into an operation where a single click updates hundreds of your eBay listings.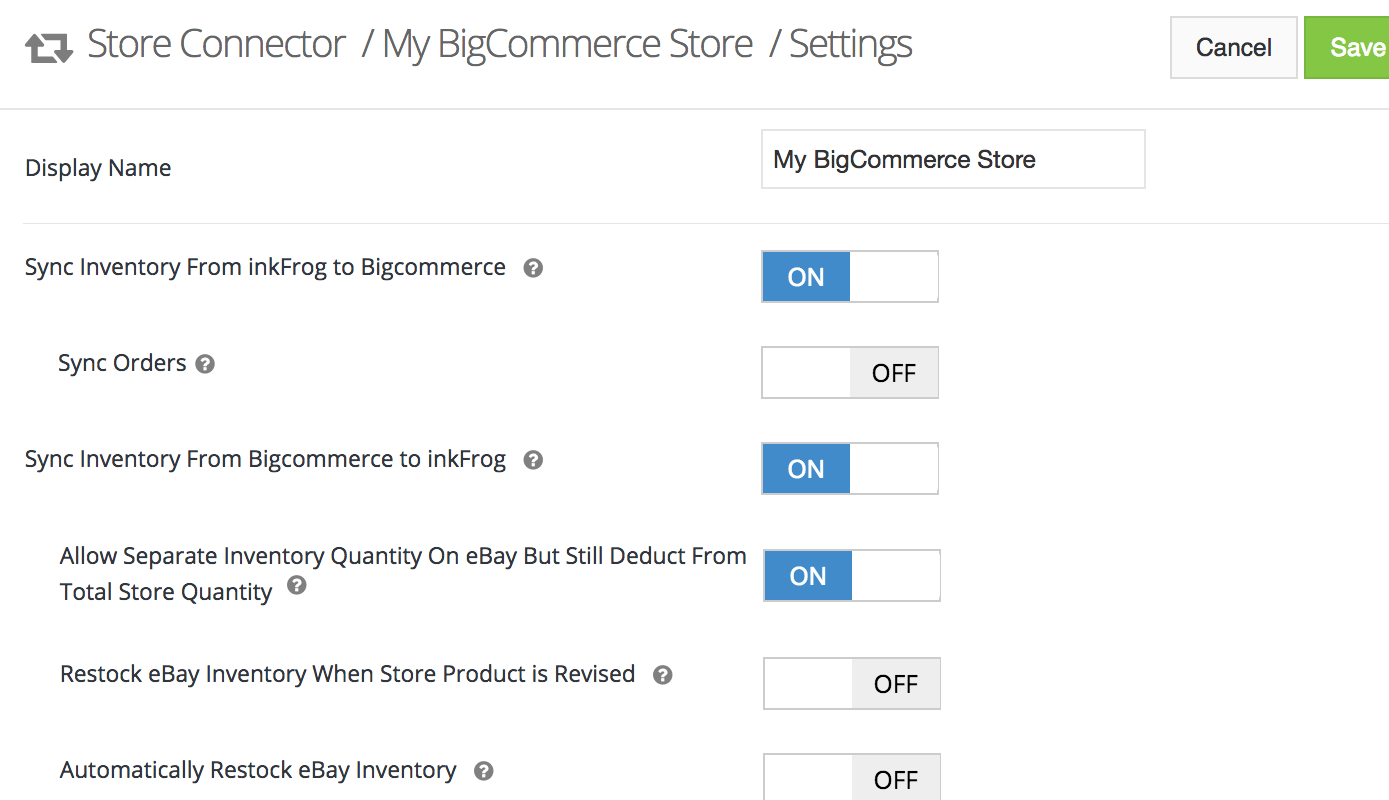 Synchronize your inventory and orders between BigCommerce and eBay using inkFrog.
3. Synchronize your listings and inventory levels with eBay.
More than just getting your listings live on eBay and enabling you to brand them visually to match your BigCommerce store with ease, inkFrog enables you to automate key selling tasks related inventory management.
With the inkFrog Open app for BigCommerce, you'll be able to configure synchronization between eBay and BigCommerce so that inventory levels stay up-to-date on both platforms, taking a key headache-inducing task out of your hands and automating it.
4. Make day-to-day operations on eBay easier to cope with.
inkFrog's better messaging tools, automated feedback tools, and eBay profile tools, many of the most irritating eBay tasks that might otherwise cause you to think twice about adding eBay as a channel are solved.
If you'd love to add all of the sales that eBay can bring without adding all of the extra labor that's typically associated with eBay, inkFrog is as close to a no-overhead eBay integration as you'll find in the BigCommerce world.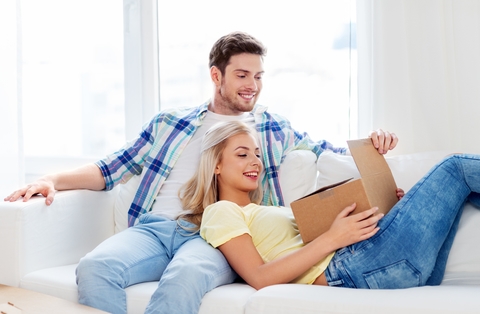 A great unboxing and branding experience means a new source of shoppers for your BigCommerce store. (Image: © Syda Productions / Dreamstime)
5. Gain a new source of loyal shoppers.
No, you can't advertise or link to your BigCommerce store in your eBay listings (this is against eBay rules), but you absolutely can market your brand to shoppers when you fulfill eBay orders.
By carefully crafting your fulfillment experience, packaging, and in-box materials, you can turn eBay customers into your customers for future purchases directly from your BigCommerce store.
inkFrog Expands Your E-Commerce World
If you've been waiting for the right time to add eBay to your list of sales channels, don't wait any longer—you're leaving sales on the table.
With inkFrog in your toolbox, you'll be up and running on eBay rapidly, without adding countless hours of new tasks and marketplace maintenance to your daily workflow. There's no reason not to make the leap today!
Want tips + tricks?
Join the Newsletter