If you're new to selling on eBay, you've probably heard of Turbo Lister, once recommended to new sellers in thousands of books and articles as the way to manage multiple product listings on eBay.
Unfortunately, eBay ended support for Turbo Lister in 2017, and the Turbo Lister home page says that Turbo Lister is no longer offered. You can still find places to download it, but should you?
Here are some key things to think about:

"inkFrog has solved so many issues for us! They have really helped us in managing our eBay store, through providing a great template, as well as making sure our listings stay up to date with regularly changing eBay regulations."
— Onlinepartysupplies
eBay's long-term plan is to retire all support for Turbo Lister

Support for Turbo Lister is now spotty at best

Turbo Lister feels and works like old software that's getting older
The takeaway? If you're not already tied to Turbo Lister, it's not best way of getting off on the right foot any longer. Even if you're just beginning, you need a replacement for Turbo Lister.
inkFrog Is the Best Replacement for Turbo Lister
With the end of Turbo Lister in sight, there's only one real replacement: inkFrog. inkFrog does everything that Turbo Lister did, managing a library of eBay templates, active listings, and past listings for you.
But beyond this, no other Turbo Lister replacement can:
Be used for free—just like Turbo Lister—for up to 10 ongoing listings

Import inventory directly from CSV data files

Offer a compelling combination of ready-made, customizable, and bespoke template options

Support your fulfillment workflow with printable address label and invoice templates

Enable you to provide accounts to your employees and staff as you grow

Provide one-on-one training and support all along the way
This combination of features is found only at inkFrog.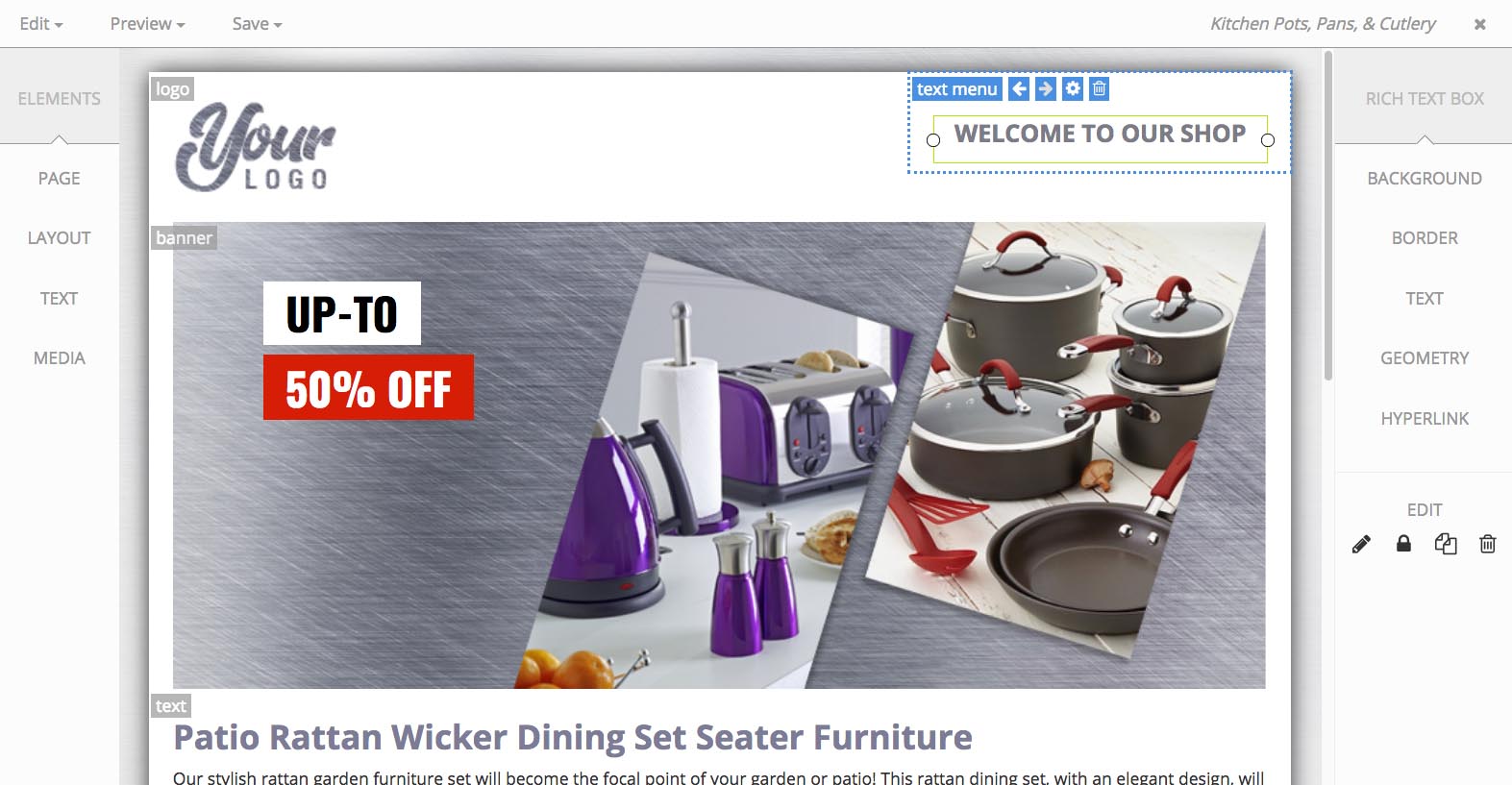 With inkFrog you'll create listings, manage orders, and rely on customizable templates.
inkFrog Grows With You, Year After Year
inkFrog enables you to avoid impractical fees early on, expanding with you even once you have thousands of products and listings live. With inkFrog, you'll:

"inkFrog has helped us list our products on eBay in one place with very intuitive options. The support staff has helped us immensely from setup through day to day management whenever an issue comes up."
— Runkeeper
Start small, paying nothing until you get your business off the ground

Add multiple marketplaces and selling platforms

Add employees and get them working for you in inkFrog, too

Expand your inventory at will, with inkFrog managing an unlimited number of listings

Get personal assistance from day one
Only inkFrog is just like Turbo Lister once was—free at first, yet able to scale without limits—while adding deep support and enabling sellers to synchronize their activity across multiple selling platforms.
Ready to get started on eBay with the best Turbo Lister replacement?
You've found it. Let's get started!
Want tips + tricks?
Join the Newsletter