2018 is just flying by and we've got a whole bunch of updates rolling out for inkFrog! We want to be very transparent about updates and new features that are being deployed so you are seeing everything that is going on. With that in mind, here is a big list of updates that have happened recently in inkFrog!
Massive Speed Improvement
You should notice a huge loading speed improvement in inkFrog Open. We tuned up the code that loads the interface and eliminated redundancies, removed code that was not longer needed, and added improvements to existing code.
The end result? inkFrog Open is loading approximately 3x faster than before!
Missing Locations Added to International Shipping Options
Until now a few select locations have not been available in the listing editor for international shipping purposes. Specifically Jersey, Channel Islands, Western Europe, and a few other locations are now available. This prevented customers from these locations to be able to successfully purchase your products and get proper shipping quotes via eBay, this has been corrected and these customers are now treated like all other customers.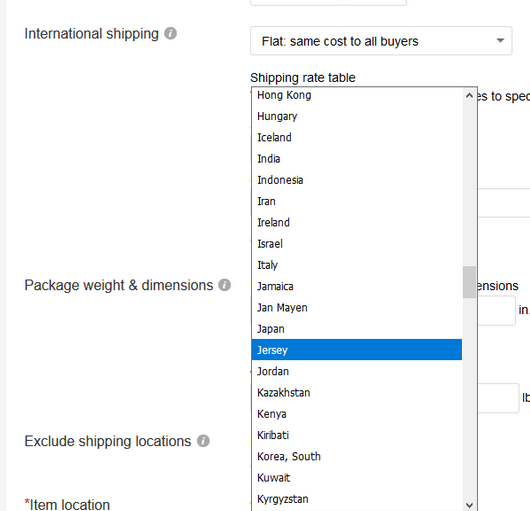 In-App Customer Support

Some of you have noticed this already and have made use of it - but we have added a chat box in inkFrog Open. It is available on most weekdays from 9AM - 5PM PST. Simply click the chat box in the bottom-right corner and one of our team members will be available to assist you.
Note - if you don't get a response right away you will get one by email when one of our team members is able to reply. So don't worry about sitting there waiting for us to respond.
Store Categories Now Appear in the Correct Order
There were a few customers who had their store categories appearing in the wrong order on their listings.
This has now been corrected so that store categories show in the proper order.
Delete All Images Feature Added
We have added a new button to the images section in the listing editor - the ability to remove all images from a listing. Until now you had to remove each image individually, there is now a button available which lets you remove all images from a listing.
Interface Updates to the Library
We've made some optimization adjustments to the location of buttons in the Library which makes it easier to use. Some menu options were moved so they are more in-line with other elements on the page. Other design elements were updated such as adding more clear section headers to the listing editor: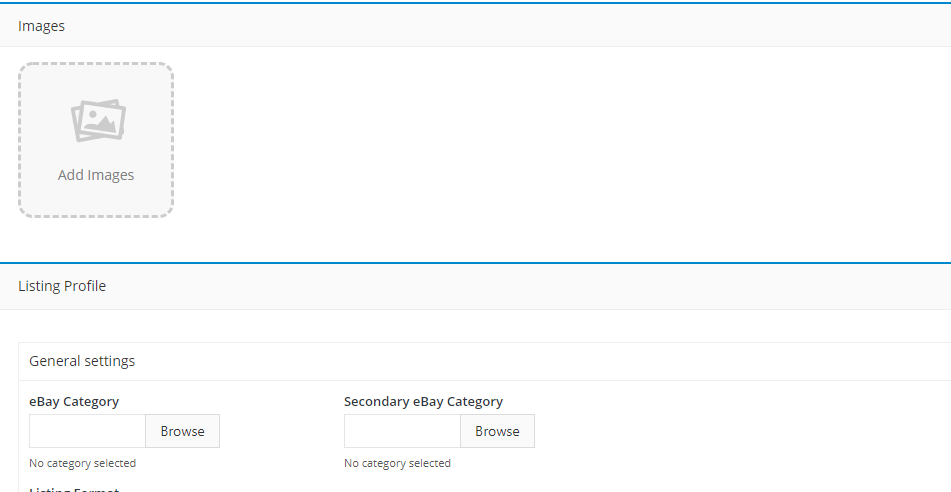 New Website Design
You may have noticed that inkFrog.com has gotten a massive facelift! The old site is gone, long live the new frog! The new site has more guides and other helpful sections and it's a much more modern look.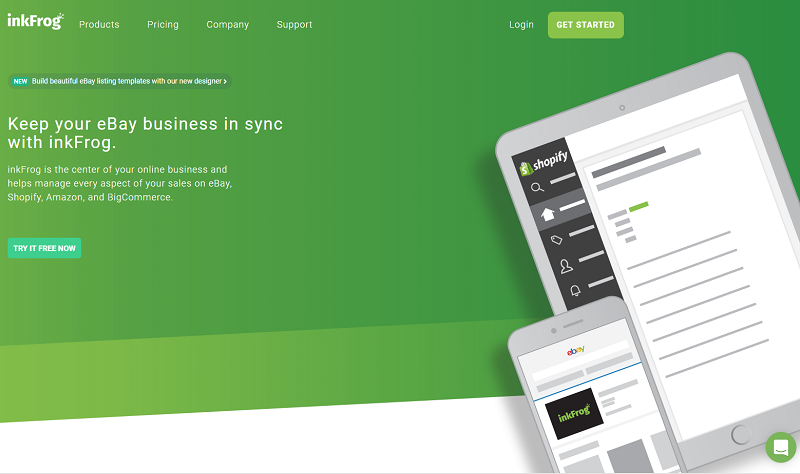 inkFrog Classic Login
The new website design removed the login for inkFrog Classic. In order to ensure Classic users still have access you can now login by clicking Login at the top of any page and then selecting inkFrog Classic on the login page.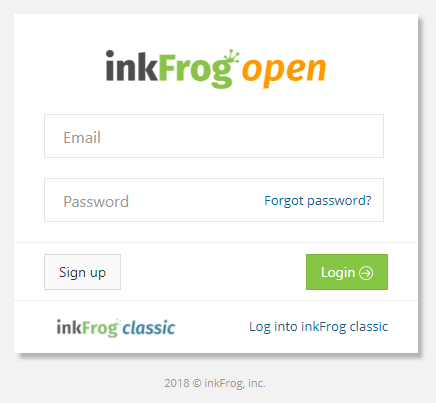 Affiliate Program
You asked for it and we finally did it - inkFrog now has a referral program! You can make money by referring people to inkFrog. Powered by Commission Junction, the inkFrog Affiliate Program is now open to the public.
Images Now Upload in HTTPS to inkFrog Open
If you were uploading images to inkFrog Open for your product description fields, it would previously upload in HTTP mode. However when images get sent to eBay from us they have to go in HTTPS (secure) mode. To make this sync process more streamlined we have switched the description field to operate in HTTPS mode which makes it easier to push that information to eBay when creating your listings.
Opt-Out of Pop Up Questions
We had this popup window which would sometimes prompt users for feedback on inkFrog. What we were finding is people would frequently answer it as quickly as possible just to make it go away. Not only did this result in inaccurate data collection, but it was also somewhat frustrating to people whenever this window would open. So there is now an option to close these windows without having to answer the question it's asking.
Many more updates are on the way, it's an exciting time to be in the inkFrog community!
Want tips + tricks?
Join the Newsletter