Unless you've been living under a rock for the last few years, you know that Amazon is now the biggest gorilla in the e-commerce forest, having eclipsed eBay some time ago.
You've stuck by eBay but recently you've been considering adding Amazon to your sales quiver. Are there good reasons to sell on Amazon as well? Absolutely. Here are five of them.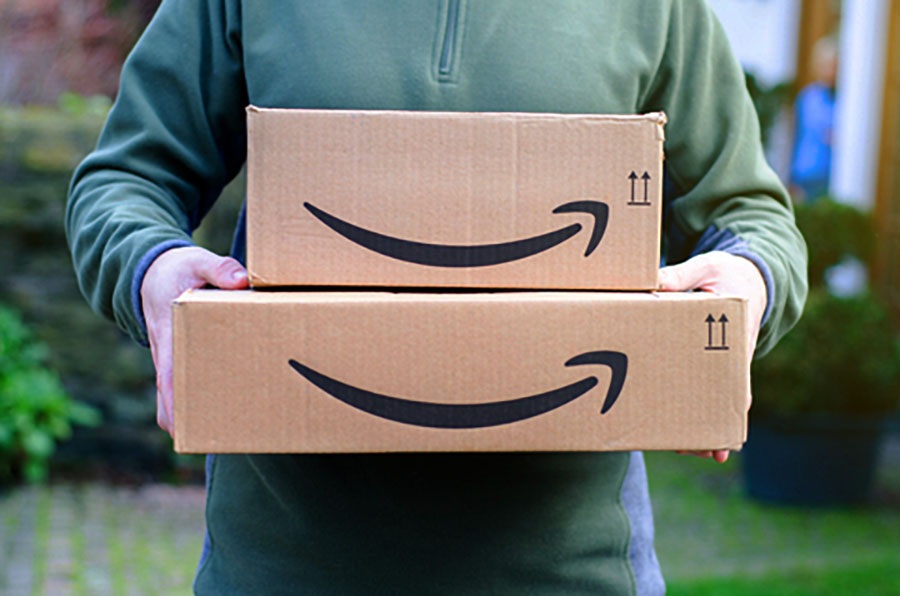 Your products arriving in Amazon boxes? Maybe it's time. For many sellers, eBay and Amazon go well together. (Image: © Oleksandr Lutsenko / Dreamstime)
1. You want to reach a bigger, wealthier audience.
No need to be complicated here. Amazon has a larger shopping audience than eBay does—over 310 million versus around 180 million.
And just as importantly, Amazon shoppers tend to be more affluent, more regular in their purchasing habits, and willing to spend more when they shop.
All by themselves, those are some pretty compelling reasons to add Amazon to your business if you don't already sell there. Sure, eBay sales are great—but why ignore an even bigger marketplace with wealthier users?
2. You need reviews and links for your products.
If you're toying with private label or privately manufactured goods, you've already discovered that eBay is a tough place to sell them.
Everything that's sold on eBay is, ultimately, branded with that colorful "eBay" logo in shoppers' minds. Trying to build a brand and launch new products on eBay is a lot of work with not a lot of reward.
Amazon shoppers, on the other hand, see your products presented in a more conventional "e-tail" format and are much more likely to leave reviews for new products, particularly if encouraged to do so.
If you're trying to launch your own little empire while still benefitting from the audience and traffic gains that come with marketplace sales, Amazon is a far better place to do it.
3. There are products you'd rather not fulfill yourself.
Fulfillment is not everyone's cup of tea, particularly at high volumes or dealing with inventory for which packaging is a fiddly business.
There's nothing eBay offers to help you out with these problems, but Amazon of course has FBA—fulfillment by Amazon, under which you can send your entire shipment of troublesome products directly to Amazon's warehouse and their employees will package them up and ship them for you.
Yes, it is technically possible to use FBA for eBay sales, but both marketplaces seem to hint that they're not thrilled about the practice and it's becoming increasingly risky to do so.
Shoppers are more sensitive than they used to be about the end-to-end experience, with eBay-in-an-Amazon box less acceptable than it once was. Meanwhile, eBay has now banned direct-shipped retail arbitrage and every time you use FBA for an eBay sale you take a risk than a less-clued-in eBay shopper will report you and a less-clued-in eBay rep will look with a frown on your FBA items.
So if you have things you'd just plan rather hand off to FBA for fulfillment, that may just be reason enough on its own to cause you to add Amazon to your business.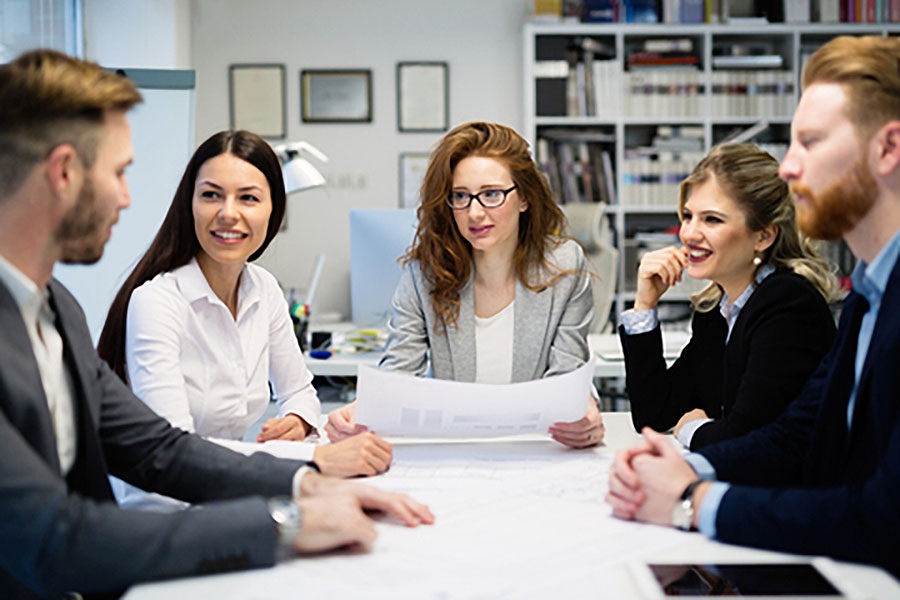 These team members are not going to buy your products on eBay. They're just not. But on Amazon, you have a chance. (Image: © Andor Bujdoso / Dreamstime)
4. You'd like to reach more B2B shoppers.
Yes, eBay is a great place to reach price-conscious shoppers looking for unique products, but there are a whole universe of profitable goods that are really primarily consumed by offices and business.
There's just one problem if you're an eBay-only seller examining these kinds of products—businesses, as a rule, just don't spend a lot on eBay. Some of this is cultural, some of this is prejudice, and some of this is the perception that inventory on eBay isn't reliable, so it's not good to come to rely on an eBay seller for business needs.
Amazon may not be the best place to reach B2B shoppers, but it's miles better than eBay, and eBay offers nothing like the Amazon Business program for sellers, which is designed to reach B2B audiences in particular.
5. Your eBay sales have plateaued, but so has your time availability.
If you're making money on eBay, then by all means, don't leave. Why put an end to a perfectly good revenue stream?
But what if you're making money on eBay, yet you're no longer making more money on eBay every month? You grew for a while—and then you didn't. And no matter what you try, you can't seem to hit the growth targets on eBay that you'd like to hit.
The obvious solution this problem is to add an entirely new base of customers and entirely new way to buy your products. Amazon is a great candidate for this role. It's still a marketplace that does a ton of heavy lifting for you—you won't have to build your own website and manage your own policies and experience flows—but it's not eBay.
There are hundreds of millions of new marketplace shoppers on Amazon just waiting to hear from you. And because you already know how to sell on a marketplace, you'll be able to tackle Amazon much more quickly than you could tackle launching your own website.
There are Lots More
No, these aren't the only reasons an eBay seller might start selling on Amazon, and depending on who you are and what your business is, they might not even seem like the most obvious or the most likely.
There are as many reasons to sell both on eBay and Amazon as there are eBay sellers, so—take a moment to reflect on your business and what you might have to gain by selling on Amazon if you don't already.
Then, give inkFrog a try, since inkFrog enables you to synchronize your inventory levels and sales between the two marketplaces, making two-marketplace sales even more plausible for a busy business owner like you.
Want tips + tricks?
Join the Newsletter