inkFrog offers hundreds of designer listing templates to help you sell your products on eBay. These templates often have tons of space that you can use for photos.
For some sellers, all of this photo space feels like an immediate gold mine—they know just what to do with it. For other sellers, all of that space can feel bewildering. What should go there?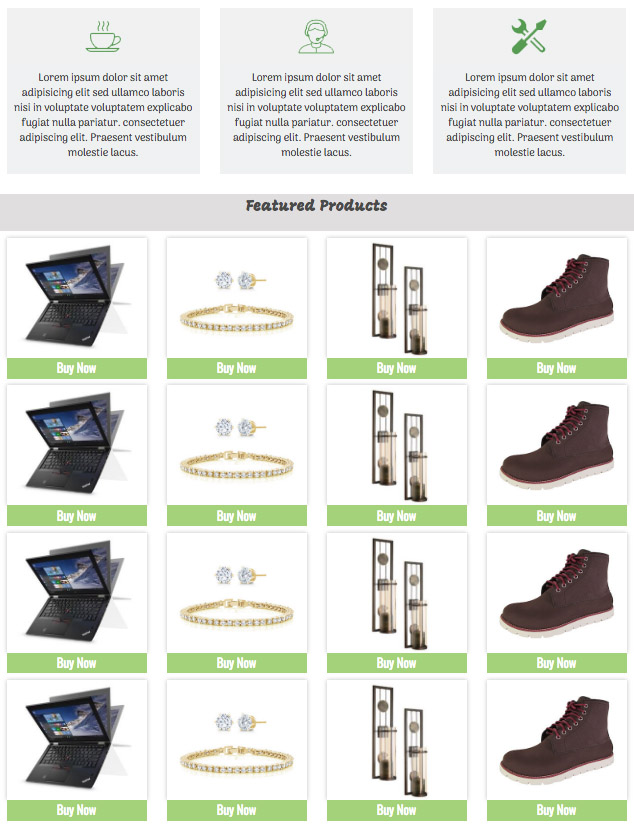 inkFrog templates can offer a lot of photo space.
Here are a few things you can do with the photo space in inkFrog templates that can boost your bottom line.
Cross-Promote Similar Products or Variations in Separate Listings
Making decisions about which product to buy is a part of the shopping process. As shoppers view listings, they are often trying to decide between several slightly different products or several variations on the same product.
The photo boxes in inkFrog templates are a great place to help shoppers to find and view other products you offer that they might like to buy, based on their interest in this product. If you offer other variations of the same product or other products that fill a similar need, feature them in your template.
Remember to link each photo to the relevant eBay item listing so that clicking or tapping actually takes shoppers there—and enables them to buy.
Cross-Promote Accessories and Add-Ons
For some kinds of products, related accessories are common, important, and often immediate follow-up purchases. In some cases, shoppers new to a product may not even realize that accessories are offered or necessary.
If you also offer accessories or add-ons for the product in a listing, feature the most commonly sold among them using the photo spaces in your template. Shoppers that know to buy accessories will appreciate the convenience of your links to them (and being able to buy from a single seller), while shoppers that don't know will appreciate the education that your listing provides.
Once again, remember to link the photos to the relevant listings for the accessories that you offer, to make it easy to find them.
Cross-Promote Seasonal Items
There's always an upcoming shopping season to organize your marketing around, and the photo boxes in inkFrog templates offer a great way to "themify" your listings for particular events or seasons.
If you have other products that relate seasonally to the product in the listing—products for the same holiday, for example, or that are typically used at the same time of year—use the image boxes to promote those listings.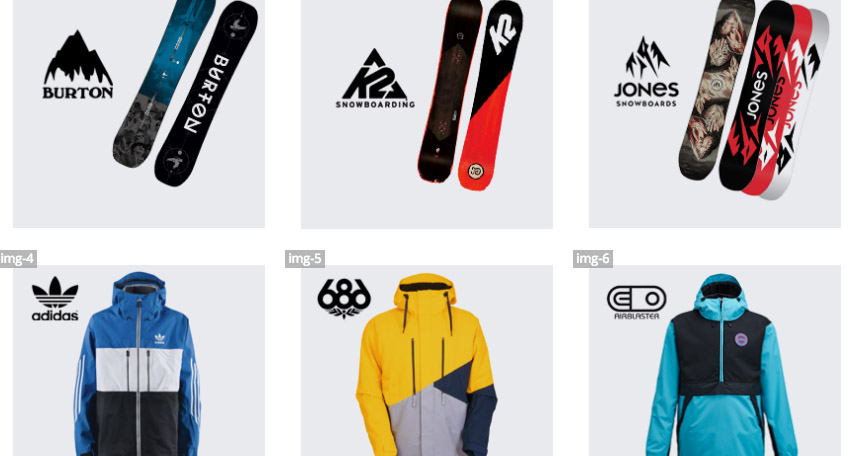 Use photo space to show winter goods in winter, Halloween goods in October, and so on.
Shoppers will appreciate the convenience of seeing many of your seasonal products in the same place, and having a collection of related seasonal images in your listings will also tend to make the listing more exciting and persuasive, showing enthusiasm for and awareness of the season.
Promote Your Store Categories
If you have a fairly sizable eBay store organized by category, you can use the image boxes on your listing templates to promote visits to particular category areas in your eBay store.
For each photo space, choose a photo that's representative of the entire inventory of goods that you sell in that category. Then, link to the URL for your store category.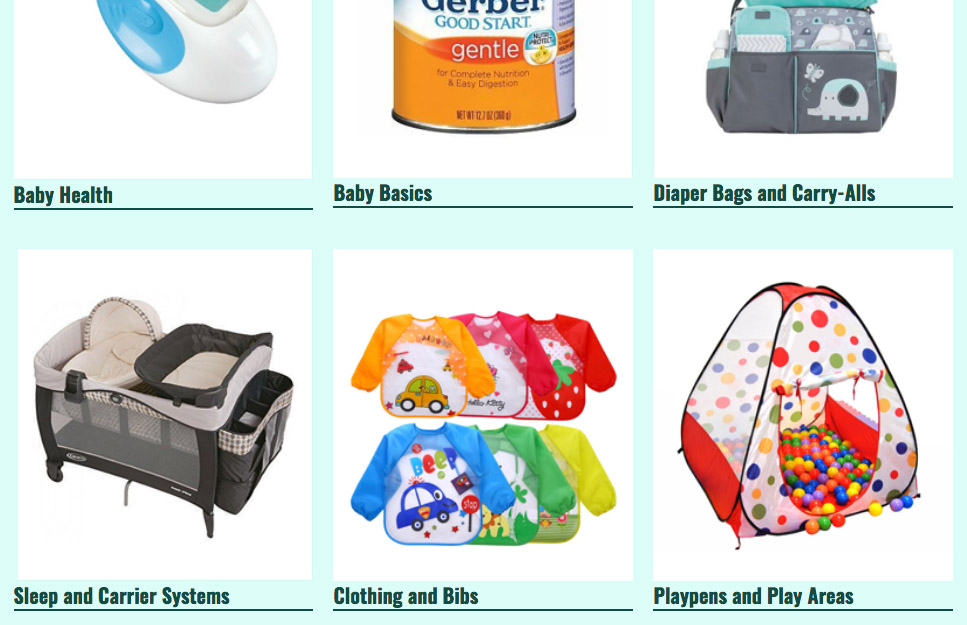 Show photos of and link to the major categories in your eBay store.
Change the text under the image to match the name of your eBay store category or use the inkFrog editor to add some text under the image if there's no space for text below each image already.
Show Additional Product Views
It may seem as though there's no reason to add additional product views if you already have several product images at the top of your listing or in eBay's image hosting area.
There are, however, other kinds of "product views" that can be useful to shoppers and effective in promotion. These fit well in the additional photo spaces in templates and can be added without overwhelming the the listing's primary product images. For example, views that show:
The product being used in common applications or situations

Manufacture materials, the interior of the product, or product disassembly

Key details scanned from product diagrams, manual pages, or other documentation

Instances of the product in stages of manufacture or in a manufacturing facility

The product paired with common accessories (if you sell these, see the section above on cross-promoting accessories; if you don't sell accessories, remember to add a disclaimer saying that only the product is included)

You can use photo space to show many things that your shoppers might find useful.
All of these kinds of views can be added in such a way as to increase shoppers' interest in your product and their knowledge of it, both of which lead in the end to increased sales.
Be Creative
These are a few of the ways that you can make use of the photo space available to you in inkFrog's listing templates.
Remember, inkFrog templates exist for you to use and to customize, and they'll end up as your item descriptions. Aside from eBay's own rules, there are no particular rules about how you are (or aren't) allowed to make use of them.
And thanks to the way in which editing your templates also updates your live listings automatically, it's easy to try out different strategies over time or to update the ways in which you use the template photo space as your needs evolve.
With a little creativity, and a little time for customization, you can probably come up with uses that we haven't even discussed here—and use them to increase your sales.
As an inkFrog user, you have access to great templates that offer endless customization—so get busy and make use of them!
Want tips + tricks?
Join the Newsletter