E-Commerce has been around for more than twenty years now, yet it's impossible to get the feeling that the really big changes to the way the world buys and sells are just getting started over the last several years.
What do you need to do in 2019 to keep even with—or pull ahead of—your toughest competition? Here are five trends we're seeing in research circles and around social media that show the way to success.
In the coming year:
1. Mobile Will Continue to Grow
Mobile commerce continues to grow at more or less the same rate that it has done in recent years, with nearly half of all e-commerce orders now coming from handheld devices of one kind or another. This growth will continue in 2019.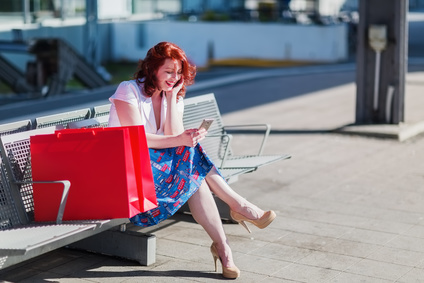 Any remaining resistance to mobile shopping is disappearing. Shoppers are buying wherever they happen to be. (Image: © Christian Müller / Fotolia)
What can you do?
Make sure that you're making mobile-friendly content and web pages

Use mobile-friendly templates from inkFrog for your eBay listings

Keep content concise for mobile screens, where length descriptions can seem overwhelming

Test your Shopify or primary website using mobile devices and make any needed adjustments
2. Personalization Will Drive an Increasing Share of Sales
Shoppers are becoming more and more accustomed to the convenience offered by the personalization that major marketplaces and web platforms are delivering. Rather than having to hunt for what to buy, they expect useful product suggestions. Rather than having to express preferences, they expect to be learned about.
What can you do?
Use the cross-promotion space in inkFrog templates to show related products

Take time to organize your store(s) by category or theme, to help shoppers find their preferences

Increase your investment and time spent in turning sales data into data about and lists of customers

Message customers of particular "types" with newsletters promoting things that match their interests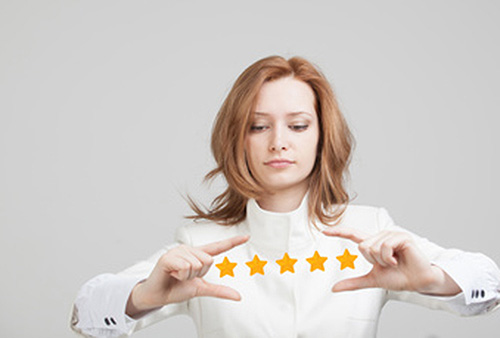 Polish up your seller ratings and keep them polished. Shoppers are showing less and less tolerance for any customer service headaches. (Image: © Vasily Merkushev / Fotolia)
3. Customer Service Will Become a Key Decision Factor
Time is increasingly up for sellers that would prefer to think of customer service as secondary to "making sales" online. The major marketplaces and platforms have boosted expectations and customers are increasingly reporting that public customer service data plays into their buying decisions.
What can you do?
Strive to perfect and maintain feedback scores on marketplaces at almost any cost

Make sure that your returns policies everywhere match the level of service provided by Amazon

Renew your focus on rapid customer service responses, or hire extra help for speed

Go the extra mile to delight customers with problems, for great referrals and social buzz
4. Rapid Delivery Will Increase in Importance
Time has also run out on sellers that are delivering products slowly. Large companies at the leading edge of e-commerce are now fighting hard to achieve same-day delivery to most markets. Most smaller sellers can't compete with same-day, but even next day or two-day is better than the tired old 7-14 days or longer of "mail order" fame.
What can you do?
Forget about economy for non-oversized items; figure priority services into your standard pricing

Offer economy services as a cost-saving option and position it as a discount, as Amazon does

Keep track of which carriers have performed well for you in on-time delivery and stick with them

Get labels printed as close to order time as you can, since shoppers are now keyed into delays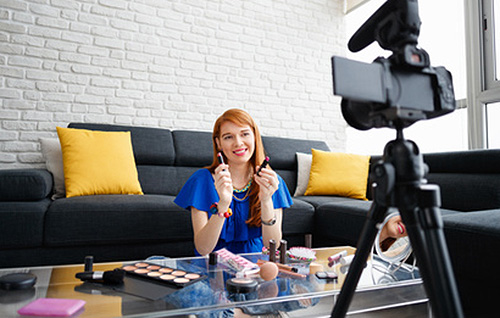 It's time to get out there and talk about your products on YouTube—shoppers are rewarding sellers for doing so. (Image: © Diego Cervo / Fotolia)
5. Social Video Will Turn Competitors Into Winners
More and more shoppers are expressing the desire to see products in video rather than merely in images, since video presentation often gives a better sense of product quality and properties. Some of the best small-to-mid-sized sellers are now narrating or even appearing in their own product videos and earning thousands of followers.
What can you do?
Creating brief product videos whenever eBay and Amazon don't

Consider creating a YouTube channel to discuss the products you'd most like to move

Use these videos to gush about and show off the product

Appear yourself or use your own voice to show that "real people" are behind your business
E-Commerce is Getting Interesting
Twenty years ago, e-commerce was just a slightly different wrinkle on the catalog shopping days of old.
Shoppers browsed for the products they wanted while sitting in their living rooms, made a decision based on one or two fuzzy pictures, waited weeks for products to arrive, and expected headaches if anything went wrong with a "mail order" transaction.
In 2019, things are different. Shoppers are buying wherever they happen to be and expect relevant suggestions to save them time along with high-fidelity ways to really explore possible purchase. When they do make a purchase, they're increasingly expecting it to arrive within a day or two, if not within hours—and if something goes wrong, they expect the problem to be resolved immediately.
This is all a tall order, but it's also an opportunity—sellers that are able to deliver with earn loyal shoppers that are opening their wallets for remote purchases more than ever before in history.
So get busy and win 2019!
Want tips + tricks?
Join the Newsletter