Try inkFrog Free for 14 Days
Try all of our key features unlimited for 14 days for free, then upgrade to one of our plans.
Small

300 Listings

Basic

1,500 Listings

Professional

Unlimited Listings

Entrepreneur

Unlimited Listings

Premium

Unlimited Listings
Use the scroller at the bottom to see the plan differences
Listings Included
Import, create, or sync up to this many managed listings. A managed listing is one created, relisted or sync'd using inkFrog.
Store Connections
Connect to your Shopify, BigCommerce, and/or Amazon Seller Central store(s) and download your inventory to create eBay listings
Link eBay Accounts
Connect to your eBay account(s) to create listings managed by inkFrog
Staff Accounts
Give employees access to your inkFrog account with a seperate login
One-Page eBay Lister
Easily create eBay listings using our intuitive one-page eBay listing tool
Amazon Connector
Easily import, export, or sync Amazon with inkFrog. Create new ASINs and keep inventory in sync using sophisticated rules.
Image Hosting
Host all of your images at inkFrog
Listing Profiles / Policies
Create policies for shipping, payment, and return which can be automatically applied to listings or updated in bulk
GTC Watchdog
Automatically end your eBay listings using easy to configure smart rules.
eBay Marketing Emails
Automatically email customers when their product has shipped with tracking information
Print Templates
Print packing slips and invoices for shipping and accounting purposes
Auto-relist Rules
inkFrog can automatically re-list unsold products and keep them in sync with your channel accounts
CSV Import
Import dropship catalogs and data from suppliers in CSV format to create eBay listings
Auto-Feedback
Leave feedback automatically on eBay using 5 preset messages. Works across multiple accounts.
Automatic FBA Fulfillment
When you sell one of your FBA items on eBay inkFrog will automatically create a fulfillment order in your Seller Central account
Custom Designed Template
inkFrog will design a beautiful branded custom template for your business.
250+ Premium Templates
Create high quality eBay listing templates for all of your inventory
Powerful Features Included In All Plans
Store connector
eBay marketing emails
No inkfrog advertising
Listing Library
Bulk find & replace
Bulk template updating
eBay customer inbox
Sync rules & controls
Basic design templates
Buyer requirement rules
Multiple channels
Custom Lister configuration
Business dashboard
Bulk return profile updating
Bulk listing profile updating
Unlimited image hosting
Want tips + tricks?
Join the Newsletter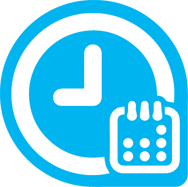 Try it free
Try inkFrog today, risk–free. Use the entry level product to create listings, build templates, publish, upload images and more.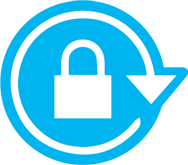 Safe And Secure
Inkfrog protects your personal information with industry standard SSL and encryption so your business is always safe and secure.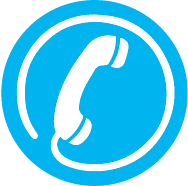 Award Winning Support
Help is free and you'll always get a real, live human faster than you can say "Wow, that was crazy fast and super helpful".
Frequently Asked Questions
You had questions. We've answered them. See for yourself.