Debbie has been using inkFrog for 9 years, it has enabled her to be a stay at home mom with 4 kids:
"I've been selling on eBay for 12 years and started using inkFrog about 9 years ago. inkFrog has saved me money and time over the years. Initially, the fact that I could schedule listings to start when I wanted without an extra fee was one of my main reasons for going with inkFrog. After using it for a while, I found there were many other features that helped me list more items in less time.
inkFrog is part of the reason that I have been able to keep my business growing year after year and keep up with the constant changes in eBay's policies. I started selling on eBay because I needed a way to support myself and my four children and still be a stay-at-home mom.
Thanks to inkFrog, I have been able to achieve that goal and intend to continue for years to come."
- Debbie Crawford
Debbie has over 4,000 products listed on eBay and over 11,000 positive reviews: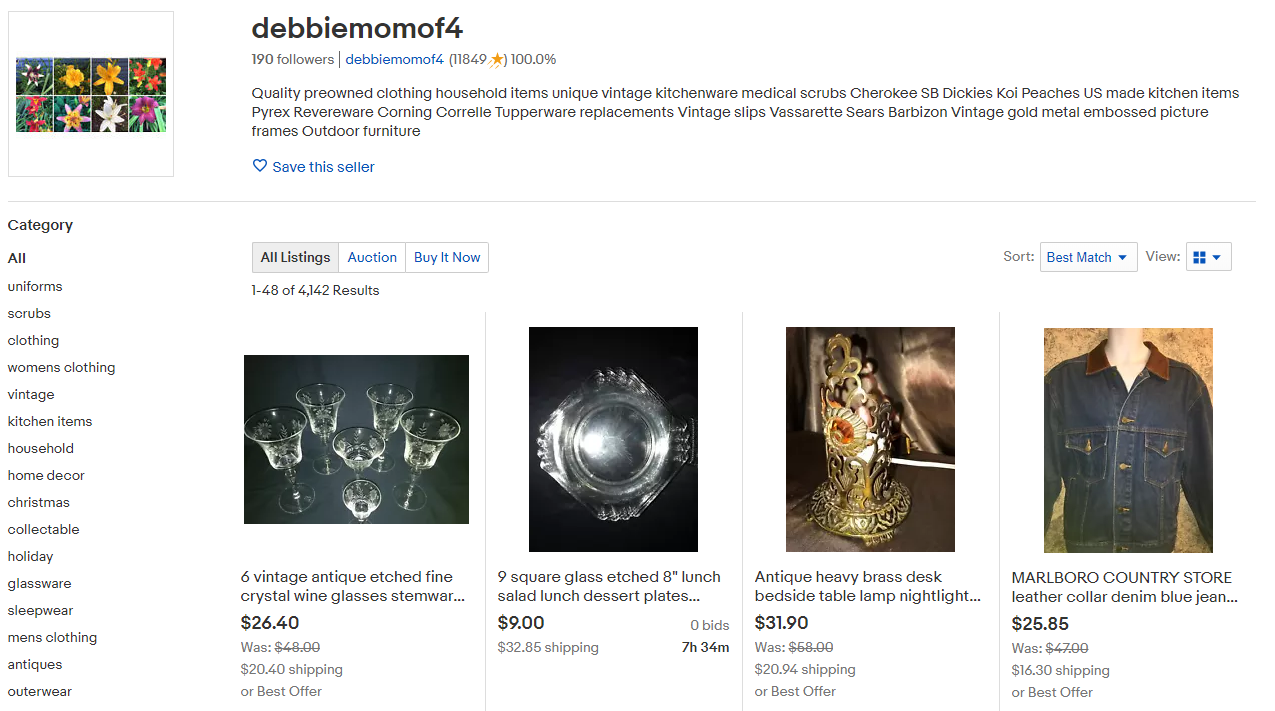 Debbie uses inkFrog's eBay listing software to schedule her listings and manage her business with ease.
You can visit Debbie's store here:
Want tips + tricks?
Join the Newsletter