Rhonda Anne Jewelry has been with inkFrog Open for years:
"We chose inkFrog Open because after taking the time to look at all our options on the market inkFrog Open gave us the most of everything.
We use many features that inkFrog Open offers - from many templates for simple and easy listing to the large pic storage capabilities. It would take all day to tell you all the ways inkFrog Open has helped
Let me just say that I would urge anyone wanting to grow an eBay business from little to endless, inkFrog Open is the right tool! We started with a few listings 3 and a half years ago to 2500 now...working to 5000!
Thank you inkFrog Open!"
- Richard McMahon
Rhonda Anne Jewelry has over 2500 eBay listings in the jewelry niche and over 1200 customer reviews with 100% positive feedback: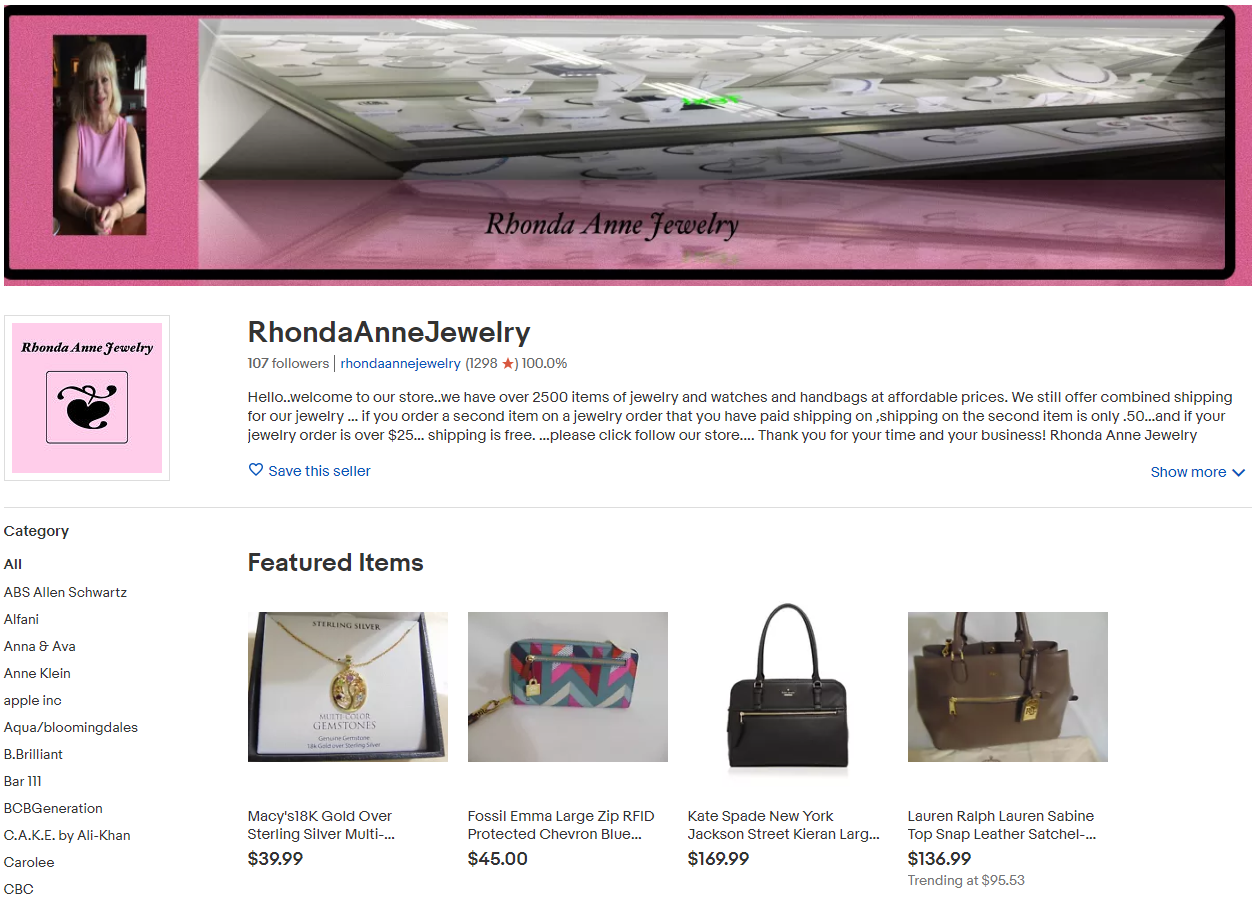 We love to have been an integral part of their growth from startup to very successful eBay business, please see their eBay store and Shopify store below:
Want tips + tricks?
Join the Newsletter